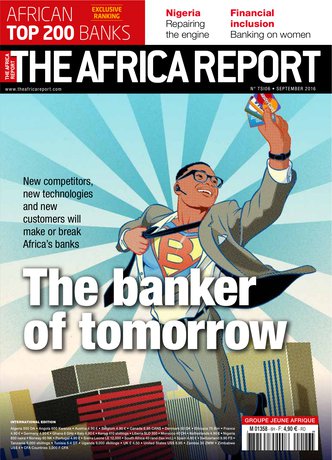 The Africa Report HS
Issue : 6
Date : 5 September 2016
The Africa Report est le premier magazine africain qui propose l'essentiel de toute l'actualité en Afrique et à l'international.
Diffusé en anglais, le magazine met en avant les domaines de prédilections (stratégie, leadership, management, marketing, finance etc..) qui intéressent surtout les entreprises africaines.
The Africa Report est disponible sur www.eMediaPlace.com, le premier kiosque numérique africain, à un tarif avantageux. Retrouvez tous les titres Jeunes Afrique sur le kiosque eMediaPlace: Jeune Afrique, Jeune Afrique Hors Série, The Africa Report.
Avec l'application Le kiosque eMediaPlace.com, lisez les numéros téléchargés en toute liberté, sur ordinateur, iPad, tablette ou smartphone même sans connexion wi-fi ou 3G.
The old issues of The Africa Report HS