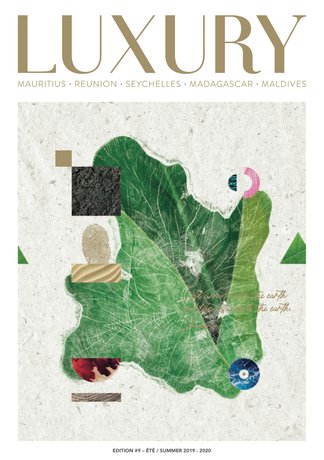 Luxury
Issue : 9
Date : 4 December 2019
Luxury
The only luxury magazine in Mauritius
The magazine is aimed at a local and international clientele interested in prime opportunities, news and others' experiences.Business, architecture, property, art, shopping, hotels and events – all are themes covered by Luxury Mauritius as it explores the luxurious aspects of a Mauritian lifestyle. Its website, www.luxury-in-mauritius.com, provides regular coverage of the activities of the magazine's partners – events, launches and leading personalities.
eMediaPlace.com is the only online kiosk to offer you a cheap subscription to major magazines, daily and weekly Mauritians and their local editions.
On eMediaPlace.com find Business Magazine,  Essentielle, 5Plus, The Top 100, Weekly, L'Express Turf, L'Express Property, Lékip, etc.
With the application The kiosk eMediaPlace.com, read the numbers downloaded freely on computer, iPad, tablet or smartphone even without wi-fi or 3G.
The old issues of Luxury