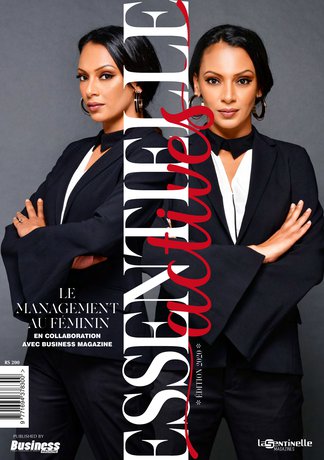 Essentielle actives
Issue : 2
Date : 20 September 2020
Women to the fore
The latest offshoot of Essentielle uses an A4 format, providing the perfect platform for the many Mauritian professional women who have faced discrimination and other difficulties and challenges but are now beacons of light not just locally but abroad.
The pages are filled with fine portraits of women who head their own businesses or who play a key role in their sectors of activity.
eMediaPlace.com is the only online kiosk to offer you a cheap subscription to major magazines, daily and weekly Mauritians and their local editions.
Sur eMediaPlace.com retrouvez Business Magazine,  Essentielle, 5Plus, The Top 100, Weekly, L'Express Turf, L'Express Property, Luxury,Directory of Agro Industry, Essentielle actives, L'Annuaire de la Com, Business Leaders, Mets Plaisirs,Directory of Financial Institutions etc.
With the application The kiosk eMediaPlace.com, read the numbers downloaded freely on computer, iPad, tablet or smartphone even without wi-fi or 3G.
The old issues of Essentielle actives