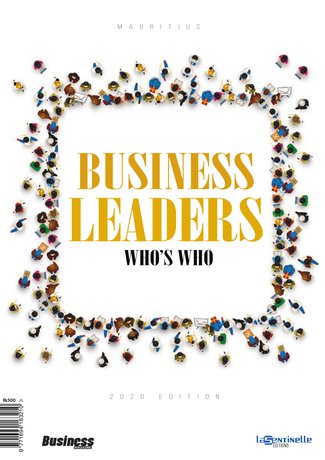 Business Leaders
Issue : 2
Date : 18 March 2020
"Who's who" in Mauritius
An annual directory listing nearly 500 leading business figures. In its 250 pages, Business Leaders gives details of the career paths and expertise of the most influential figures both in the private sector and in government departments and parastatal bodies.
eMediaPlace.com is the only online kiosk to offer you a cheap subscription to major magazines, daily and weekly Mauritians and their local editions.
On eMediaPlace.com find Business Magazine,  Essentielle, 5Plus, The Top 100, Weekly, L'Express Turf, L'Express Property, Luxury,Directory of Agro Industry, Essentielle actives, L'Annuaire de la Com, Business Leaders, Mets Plaisirs,Directory of Financial Institutions etc.
With the application The kiosk eMediaPlace.com, read the numbers downloaded freely on computer, iPad, tablet or smartphone even without wi-fi or 3G.
The old issues of Business Leaders